Okay, I know that sounds bad, but the reason I haven't written in a while is because my husband and I have been through a difficult season. It began this summer with a bit of news about my health, which led to surgery and all the stress that comes with it, followed by another minor surgery for something different. A whole slew of issues arose post-op, but they were eventually resolved. Then my precious grandmother passed away in October, and though she'd had Alzheimer's for many years, it was hard facing the fact that I wouldn't be able to drop by and chat with her anymore.
So last night when my mother-in-law called to wish us a happy anniversary while we were cleaning the kitchen, hubs and I gave each other a what-in-the-heck-is-she-talking-about look. Her next words were, "I know it's a little late . . ." and I glanced at the date lit up on the phone, focusing on the number 23 when it hit me . . .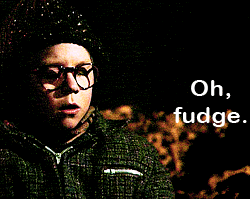 Holy crap. It's our anniversary!
Ryan and I busted out laughing and admitted we had completely lost track of what day it was, so our 12th anniversary will fondly be remembered as the anniversary we, ahem, forgot.
To be fair, at the beginning of November we were so pooped coming out from under everything that had happened over the previous three months, we decided right then to wait and celebrate our anniversary after Thanksgiving. The closer we got to this weekend the better the idea seemed. His co-workers had a gathering Friday night. His sister and her family came in for my niece's birthday on Saturday, leaving Sunday for all the pre-Thanksgiving shopping and laundry. In fact, the weekend was so fulfilling, we didn't even realize what we were missing.
Maybe it's because we had spent part of Saturday morning telling each other what we appreciate about the other person (Yes, we do this from time to time and it's one of my favorite things about our relationship). Or that we talked about our goals and future plans, feeling hopeful for the first time in a while. Whatever it was made the weekend special enough that neither of us felt let down by what happened.
So . . . happy anniversary to my husband and closest friend. He accepts all of my flaws, quirks and smirks. We've been through the best, the worst and the crazy difficult over the last 19 years (7 courting, 12 married), and I wouldn't want to go through any of it without you.